Representing the people of Maryland's Sixth District for two terms has been an honor. Leading with compassion, civility, and competence, we've been able to make great progress, from addressing the addiction and mental health crises ravaging our communities, to addressing systemic racism and the unjust criminal justice system, and working to fund lifesaving medical research. But we've got much more work to do, and I'm not done fighting.
That's why I'm writing today to tell you I'm running for re-election to the U.S. House of Representatives and to ask you for your vote and support — because I can't do it alone.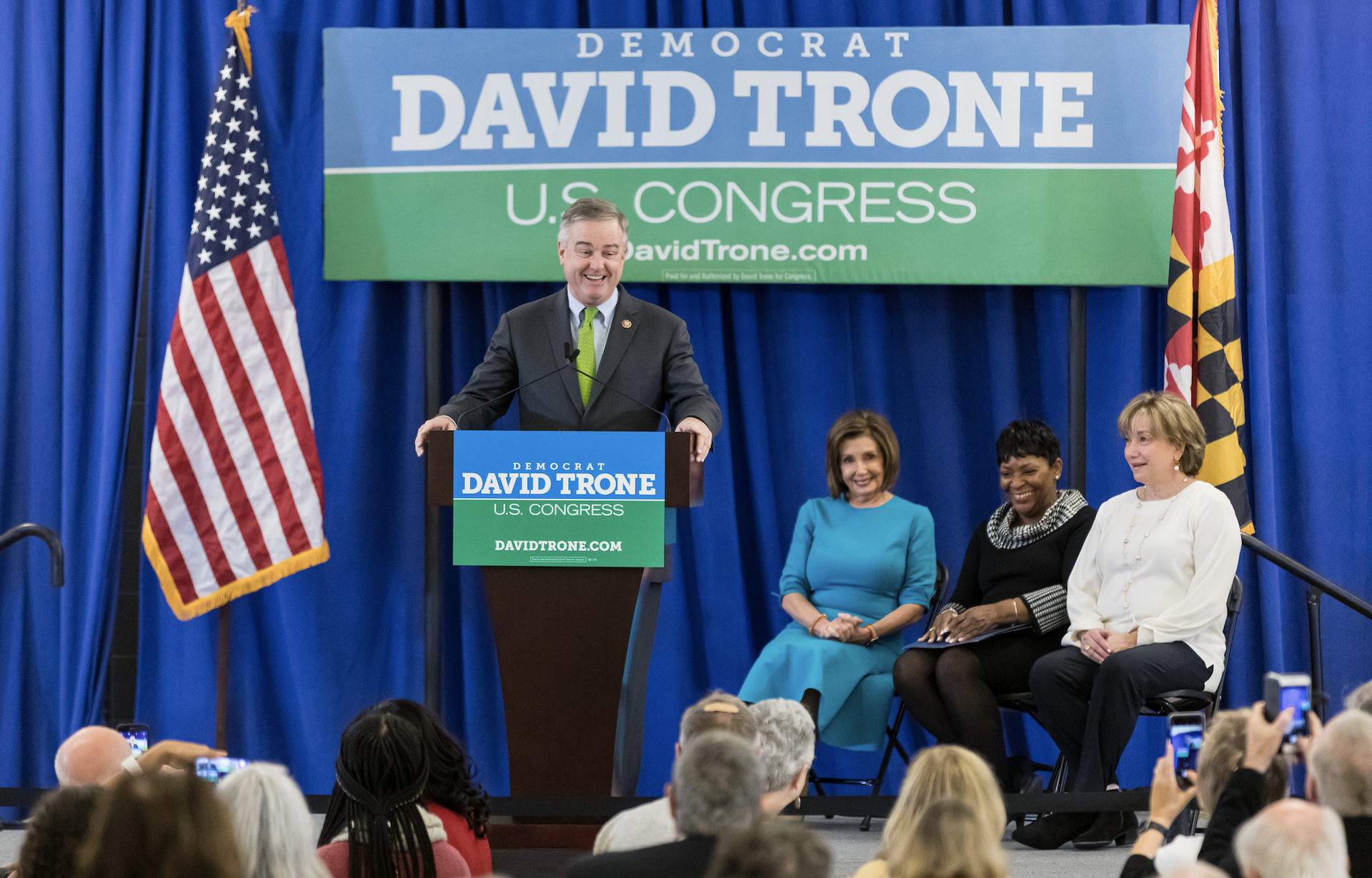 The past year has been especially difficult for so many of us. The global pandemic has taken hundreds of thousands of lives, shuttered countless businesses, and ravaged our economy. We've witnessed the tragic effects of systemic racism and a criminal justice system designed to work against people of color, sparking a powerful movement to demand accountability, racial justice, and equality. Mental health has suffered, as more than 40% of Americans have experienced anxiety or depression this year. And addiction and overdoses are spiking, killing thousands in Maryland, many of whom can't access quality treatment for this deadly disease. We've got our work cut out for us.
With all of the challenges that we face ahead, I feel especially prepared to go to work for you and build on all of the progress that we've made. I've passed legislation that provides billions of dollars to states to fight the opioid epidemic and been appointed by Speaker Pelosi to lead a national commission to combat synthetic opioids. I'm ready to continue to find and implement solutions to ensure that everyone has access to treatment. I've passed legislation that provides access to Pell Grants to incarcerated individuals. I've also introduced a bill to finally ban the box on all job applications that makes it hard for returning citizens to get a second chance, just like we've done here in Maryland. I'm ready to continue ensuring that we embrace second chances and support returning citizens as they leave prison. I've helped to pass the nation's largest stimulus package since the New Deal, and I'm ready to help continue to rebuild our economy and help families prosper. No matter what lies ahead of us, I'm ready. 
The issues we face today are drastically different than they were two years ago. But my priorities remain the same:
Putting constituents first: I've opened four offices across the district to be there for you. Each year, my team and I help thousands of constituents navigate issues with the federal government. No matter what, serving you will always be my number one priority.
Representing the people, not special interests: I've never taken contributions from PACs, lobbyists, or corporations, and I'm not going to start now. I'm running to continue serving as your Congressman, not theirs.
Leading with compassion, civility, and competence: I'm focused on getting things done, not partisan fighting and publicity stunts.
In September, when it's safe to do so, we'll be hosting a campaign kickoff for all of us to gather together, celebrate, and organize. In the meantime, I'm looking forward to connecting with you over the next few months and learning how I can best represent you in Washington.
If you want to get in touch, my team and I are here. Give us a call at 240-907-2392, or email us at info@davidtrone.com.
Thanks for your support,
David